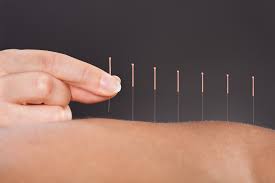 Acute Covid-19 infection has steadily made its way through the population over the past 2 years. While most people make a full recovery after the initial infection, a new condition is starting to emerge in a significant percentage of the population. This condition is known as Long-Covid or Post-Covid Condition (PCC). This article will focus on the benefits if using of acupuncture for the treatment of long-covid.
As a Registered Acupuncturist and essential worker during the pandemic, I have been able to see, first hand, the number of people who are coming forward with Long-covid.  Luckily, there have been good results with respect to recovery of symptoms, severity and duration when using acupuncture for the treatment of long-covid.
Long-Covid/PCC can be diagnosed based on new, returning or an exacerbation of on-going health problems after being infected with COVID-19 virus. Symptoms are usually identified within about 4 weeks after onset of the acute infection and can last for weeks, months or years if left untreated. This can have negative, determinantal effects on a person's life because it can affect their ability to work, socialize, care for their families, exercise or participate in their hobbies. There is a growing body of research to support the use of acupuncture for the treatment of long-covid that is showing promising results.
Common Symptoms of Long-Covid Include:
Tiredness and fatigue that interferes with daily life such as work and school
Post-exertional malaise – feeling drained after physical or mental effort
Lingering dry cough and/or shortness of breath
Heart palpitations
Brain fog, poor memory and difficulty concentrating
Headaches
Poor sleep
Dizziness
Muscle, joint and/or body aches and pain
Menstrual cycle disturbances
Loss of smell and/or taste
Acupuncture for the treatment of Long-Covid. How Does it work?
While there is still much to learn and ongoing research about the causes of long-Covid, in Traditional Chinese Medicine (TCM) we treat it as a deficiency of Qi. The belief is that one's body has worked so hard to fight off the initial, acute infection that it is now depleted of its resources and unable to function at the level it once did, giving rise to the long-covid symptoms. Using acupuncture for the treatment of long-covid focuses on building up a person's Qi and blood to move them our of a state of deficiency and into a state of balance.
In TCM, the most common organ systems affected are the Lungs and kidneys. Your lungs are part of your immune system and your defensive Qi, also known as your Wei Qi in TCM. Your lungs interact with the external environment through the air we breathe. They are responsible for taking the Qi and oxygen from the air and sending it to the rest of our bodies. If our lungs are not functioning properly, Qi will not descend and disperse. We will start to see symptoms such as chronic cough, shortness of breath and tightness in the chest. Deficient lung-qi will lead to a breakdown in communication with other organs, especially the kidneys. Acupuncture for the treatment of long-covid has a strong focus on the lungs and kidney organ systems.
The kidneys are responsible for anchoring your Qi. If your kidneys are weak as a result of stress and adrenal fatigue after fighting a virus they will not be able to grasp and anchor the Qi from the lungs. This results in fatigue, post-exertional malaise and lack of motivation. Acupuncture for the treatment of long-covid will most often include acu-points that help to balance and restore function to the Lungs and Kidneys.
Newer research indicates that some people who are infected covid-19 show a reduction in brain tissue volume. This is reason to believe that covid-19 can impair cognitive performance and explains why so many people report brain fog, poor memory and difficulty with concentration. Acupuncture needles directly interact with your sympathetic and parasympathetic nervous systems and can help to influence its function and sharpen your mind.
Body aches, joint and muscle pain are key indicators of Qi stagnation in TCM. With acupuncture we can help the Qi flow smoothly through the meridians and reduce body aches and pain.
On your Initial Visit we will discuss your personal experience with acute Covid-19 infection – how long you had it for, what your main symptoms were etc., then we will discuss your current symptoms, Long-Covid and how it is impacting your day-to-day life. In addition, we will take a thorough health history and assess all your organ functions from a Chinese Medicine perspective. Treatment will focus on resolving your Long-Covid symptoms as well as bringing your body back to balance, so you can return to your normal life.
In the news: The benefits of Acupuncture for the treatment of Long-Covid
Click the link below to read a recent article from NBC news on the benefit of acupuncture for the treatment of long-covid:
https://www.nbcnews.com/health/health-news/long-covid-acupuncture-eastern-remedies-rcna74358
How to schedule an appointment:
If you would like to schedule an appointment give us a call at clinic reception: 905.553.9255 or book online via our website: www.besthealthacupuncture.com
About Amanda Barone, R.Ac, R.Kin
Amanda Barone is a Registered Acupuncturist & Kinesiologist. She has been serving the Vaughan, ON community since 2011. She is passionate about helping each and every person she treats with comprehensive and personalized Traditional Chinese Medicine and Acupuncture Treatment plans.
To read Amanda's full bio click HERE